The best collection of themed, popular, animated, and amazing screensavers for Windows 10. You will find all the popular screensavers categories, for example, 3D, Space, Nature, Aquarium, Travel, Holidays, Ocean life, flowers, mountains, cars, etc. Once installed, you may just want to sit and watch them all day.
Download Screensavers for Windows 10
Let us review each screensaver one by one and download.
Are you looking for Windows 10 Themes; we also have compiled a collection of Best Windows 10 Themes, click here.
Fireplace Screensaver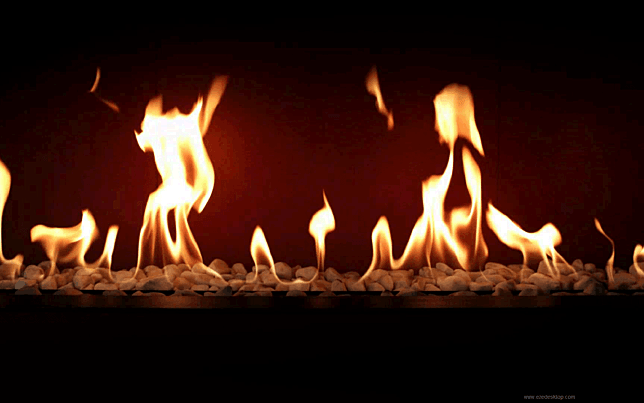 This screensaver is recording of a fireplace in a seamless loop, with flames dancing above the stone pebbles. Click here to download.
Fliqlo Flip Clock Screensaver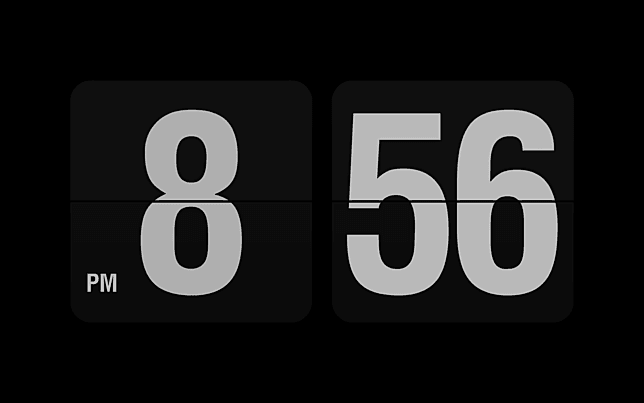 Fliqlo Flip Clock is an aesthetic clock screen saver available for both Windows and Mac OS X that tells the time against a black background. It can be set for either a 12-hour or 24-hour format, and can also be customized, from 25% to 125% of the original size.
Falcon 8X Screensaver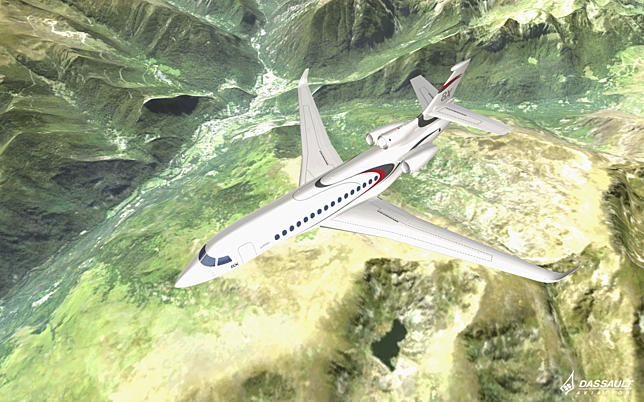 This 3D screensaver features the Falcon 8X business jet that is an updated and larger version of the 7X. The free screensaver shows the aircraft from different angles as it flies above the mountainous area.
Flurry Screensaver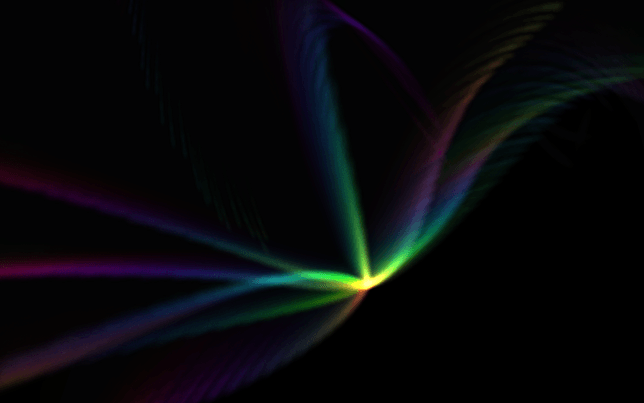 The screensaver features colorful, smoke-like, randomly generated flurries, smoothly spreading out from a central point on the screen. It allows you to choose among five types of flurry, i.e. "classic", "RGB", "water", "fire" and "psychedelic". Click here to download.
zz Globe Screensaver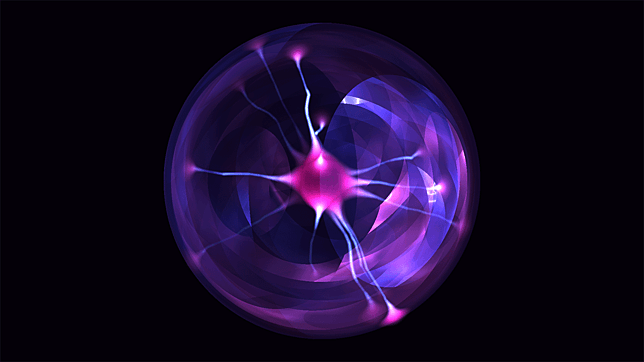 The zzGlobe screensaver features an animated plasma globe in the center of the desktop that is filled with a mixture of gases and connected to a voltage, a bright plasma forms around the electrode in the center. Click here to download
Flux Screensaver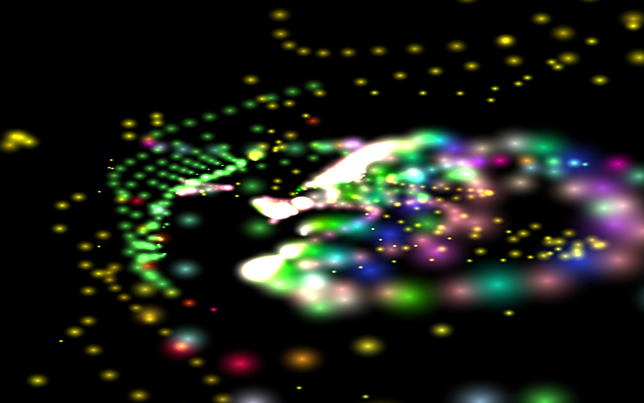 Flux is a colorful screensaver that consists of many colored particles floating around the screen. The screensaver is customizable, and has several presets including "Hypnotic", "Insane", "Galactic" and "Sparklers". Click here to download.
Moonlit Ship Screensaver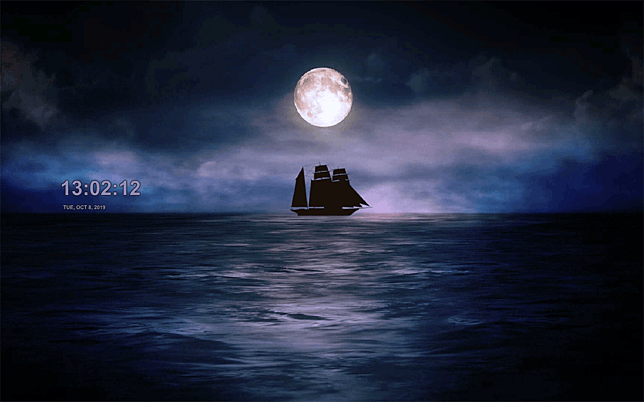 The night scenes consisting of a large ship with its sails up, resting on the sea in the middle of the screen, and the Moon shines brightly in the sky. Click here to download
Western Railway NV 3D Screensaver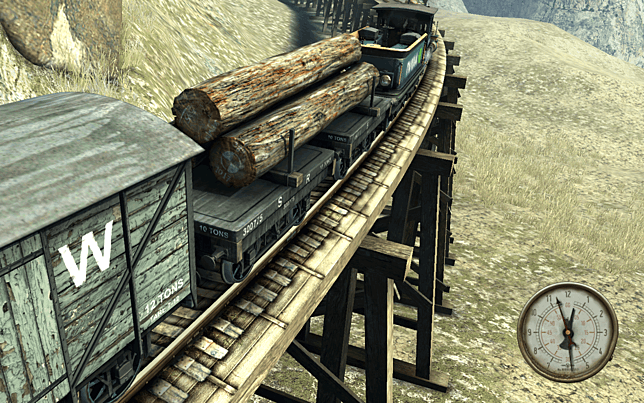 This screensaver features an old train traveling through the American backlands on a western railway, traveling from various viewpoints. An old analog clock at the bottom right of the screen shows the current time with some customization options. Click here to download
MSN Rainy Day Screensaver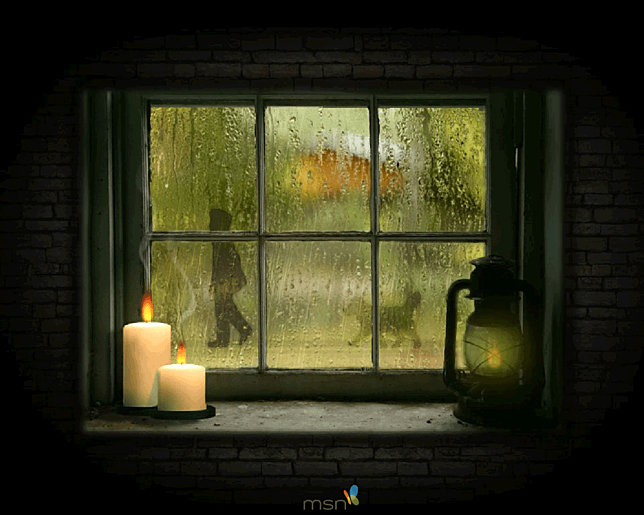 The Rainy Day animated screensaver features a brick house windowpane, viewed from the inside with raindrops hitting the glass on the other side. The silhouettes of people and the animals are also visible walking by. Click here to download
Coral Island Screensaver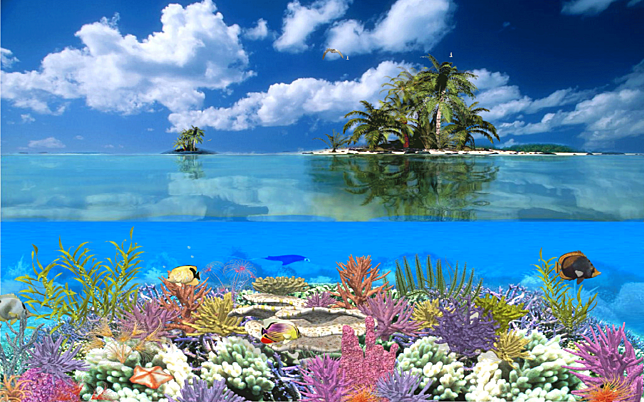 The Coral Island is an animated screensaver which features the surface of an ocean on a sunny day, showing you both the coral reef plants, fish and other sea animals below it, as well as the small, tropical islands and flying seabirds above it. Click here to download
WaterWorks Screensaver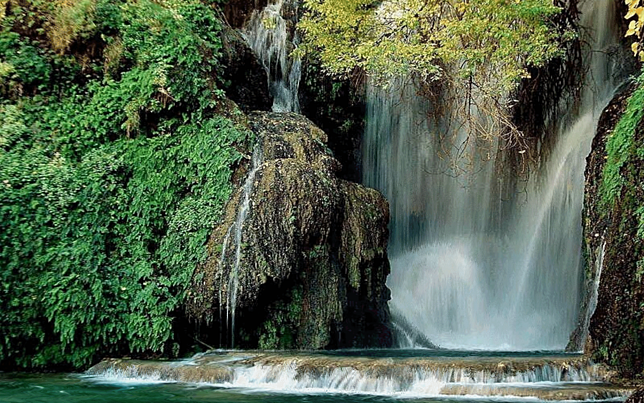 WaterWorks screensaver is a collection of living water-illusion that consists of water-animation photos with sound effects, including waterfalls, beaches, and rivers. It offers many customization options, including transitions, shift-over timing, speed of animations, etc. Click here to download.
Bright Rockets Screensaver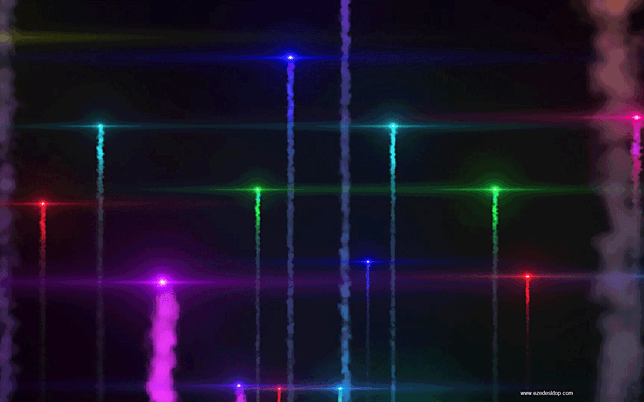 This colorful screensaver let the rockets fly up from the bottom of the screen, leaving a smoky trail behind. These colorful rockets resemble fireworks but do not explode. Click here to download.
Deep in the Jungle Screensaver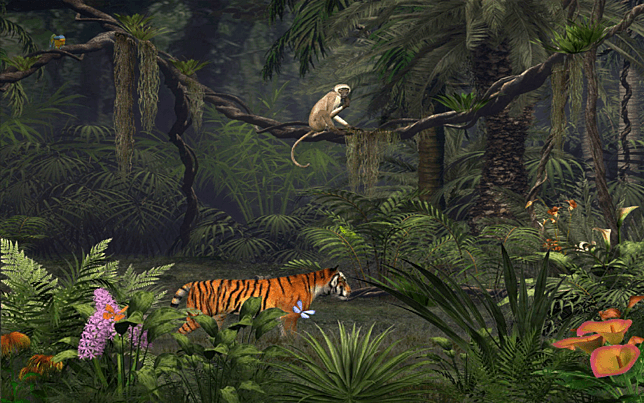 This animated screensaver features a densely populated forest with various types of plants, flowers, trees, insects, and animals. The Jungle sound effects give a real touch to the scene. Click here to download.
Watermill by Waterfall Screensaver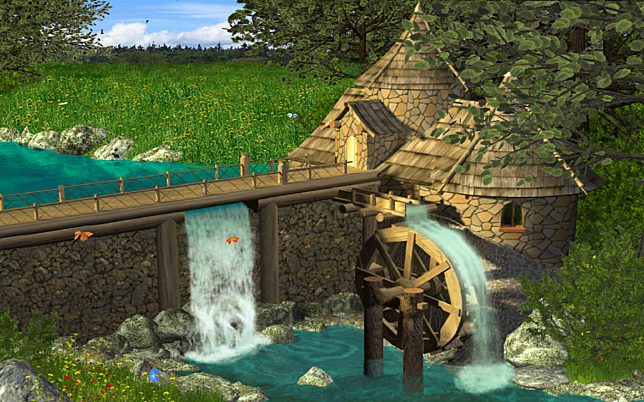 This animated screensaver features a large dam made of wood and rocks on a river waterway. Two streams of water flow through the dam, creating a waterfall, and the other powers a watermill. It also includes the sounds of water and chirping birds. Click here to download.
Do you have your own favorite screensavers collection or if you have alternative suggestions we missed, feel free to share with us in the comments section below.

Let us know!